Islamabad (Zameeni Haqaiq) Livestock & Dairy Development (Ext) Deportment Kpk distributed around 2664 poultry birds among deserving families under Prime Minister's 'Backyard Poultry Initiative.
Distribution ceremonies held at Civil Veterinary Hospital Kuraiz and Civil veterinary hospital Kadda in merged district Orakzai of Khyber Pakhtunkhwa. On the direction of Project Director Dr. Qazi Zia Ur Rehman & Project Incharge Dr Aftab Ahmad Assistant Director livestock Orakzai Dr. Khalid Younas and Monitoring Officer Kpk Dr. Mazhar Ilyas closely monitored the poultry distribution in Orakzai.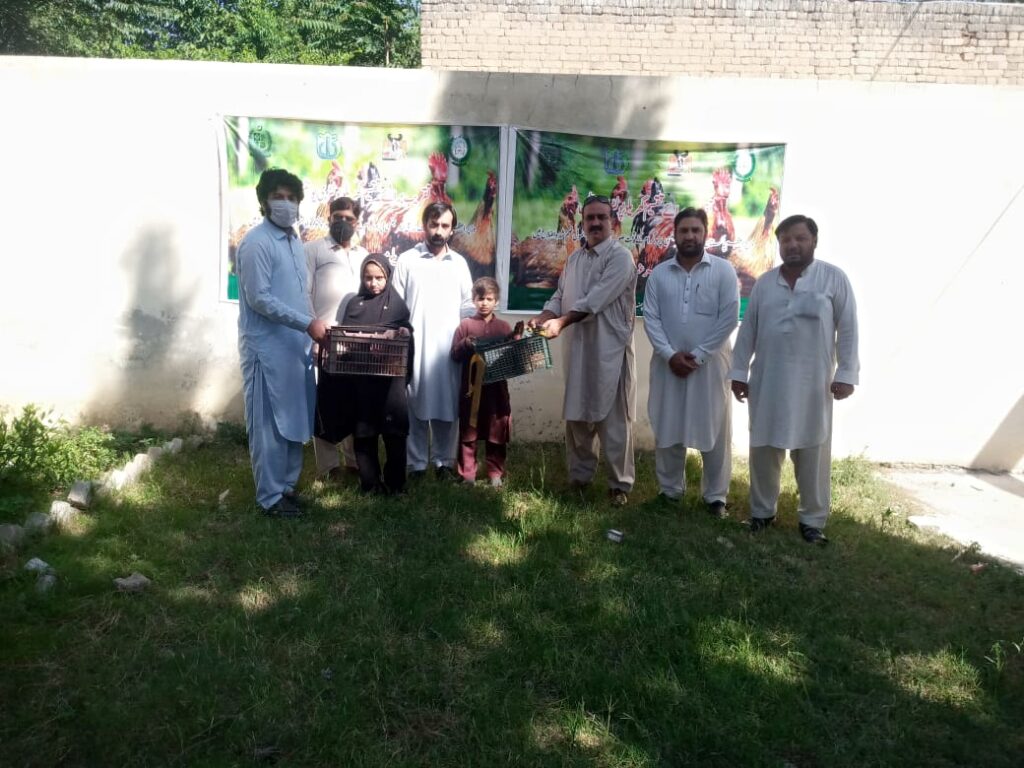 The initiative is aimed at addressing stunted growth in poor households, providing nourishment, supplementing family incomes through sale of organic eggs, besides creating job and making women to participate in poverty alleviation.