Read Time:
1 Minute, 10 Second
Photo: Social Media
Abbottabad (Zubair Ayub) An Transgender has been arrested in Abbottabad district of Khyber Pakhtunkhwa province on charges of blasphemy.
The blasphemy incident took place at the Eidgah site adjacent to Jinnah Park, where people first beat a man and later reported to Kent Police for his arrest.
According to the FIR, on arrival of the police, the mob members said that the man had set fire to the holy scripture due to which he was apprehended. The affected papers recovered from the spot are also with the police.
According to the FIR, the name of the accused is Faqirzada and he belongs to Swabi. The arrest of this person under blasphemy took place on August 5 at 7 pm and a case of blasphemy has been registered under section B-295.
Referring to the incident, DSP Circle Cantt Raja Mehboob told a private TV channel that the man had been arrested. People told police they saw the man burn the holy book.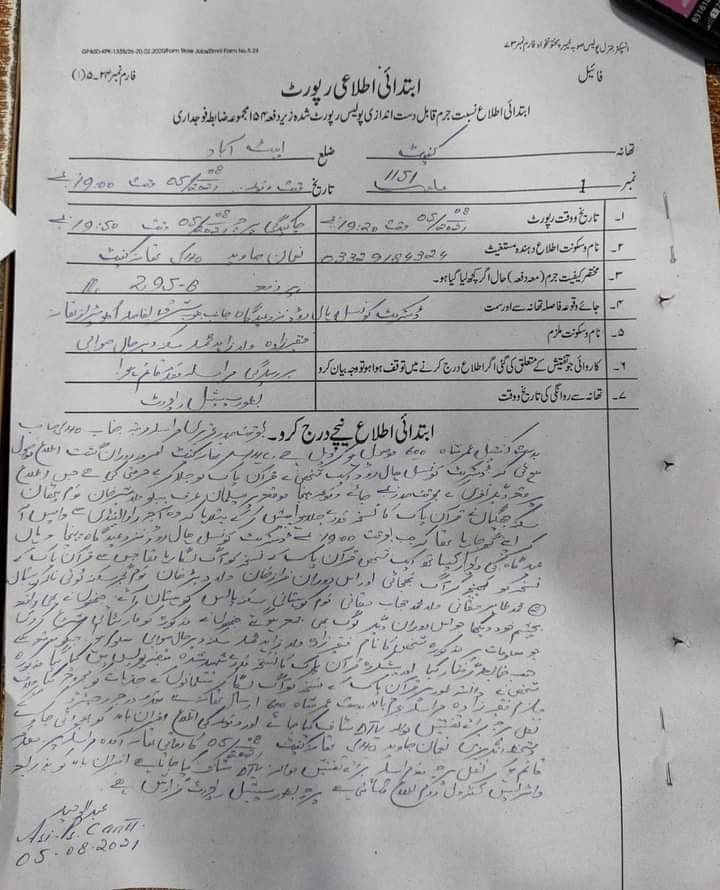 Elaborating further, DSP Kent added that the man has been remanded in police custody for three days, after which he will be produced before a magistrate.
When the news of the arrest of this man started circulating on social media, a video said that this person belongs to Swabi and he is an Transgender, those who reported to the police belong to Kohistan.