Read Time:
5 Minute, 48 Second
Mehboob Ur Rehman Tanoli
ISLAMABAD: The water of clean water channel "Mangal" flowing in the boundaries of three districts of Hazara Division has become dangerously polluted due to the contamination of poultry farms and waste of Ayub Medical Complex can lead to deadly diseases in many villages.
The source of "Mangal" is the rocky mountains of Banda Pir Khan, Tarnawai and other mountain ranges in the mountainous region of Abbottabad. It becomes a river.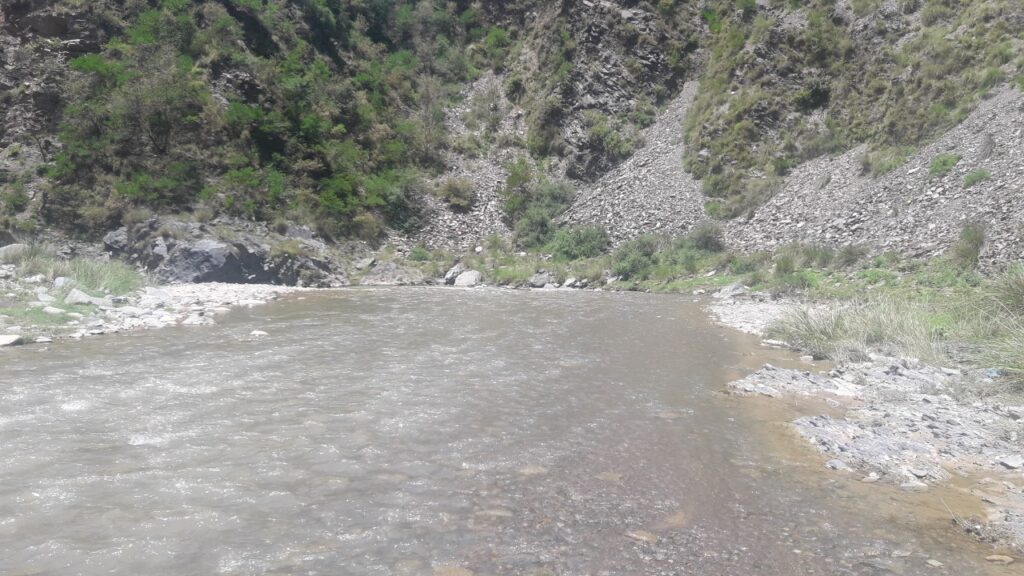 This canal 'Mangal' starts from the boundaries of Abbottabad and reaches the boundaries of Mansehra district after reaching the place of Hussainian, while further it becomes the boundary line of two districts Mansehra and Abbottabad and further on. Arriving in Haripur district, it joins Tarbela Lake near village beer.
There is a water supply scheme for the village Karer on the waters of 'Mangal' at Hussanian, which supplies water to a population of about five thousand people, while many villages in front and behind it also have access to drinking water from this clean water reservoir. They also use it for crops.
In this regard, when the Deputy Commissioner of Abbottabad, Capt. (Retd) Nadeem Nasir, was asked about the inclusion of mangal's pollution and hospital waste, he said, "It was not in my notice before. I would immediately inquire into the matter." He also assured to talk to the officials of Ayub Medical Complex so that the situation could come to light.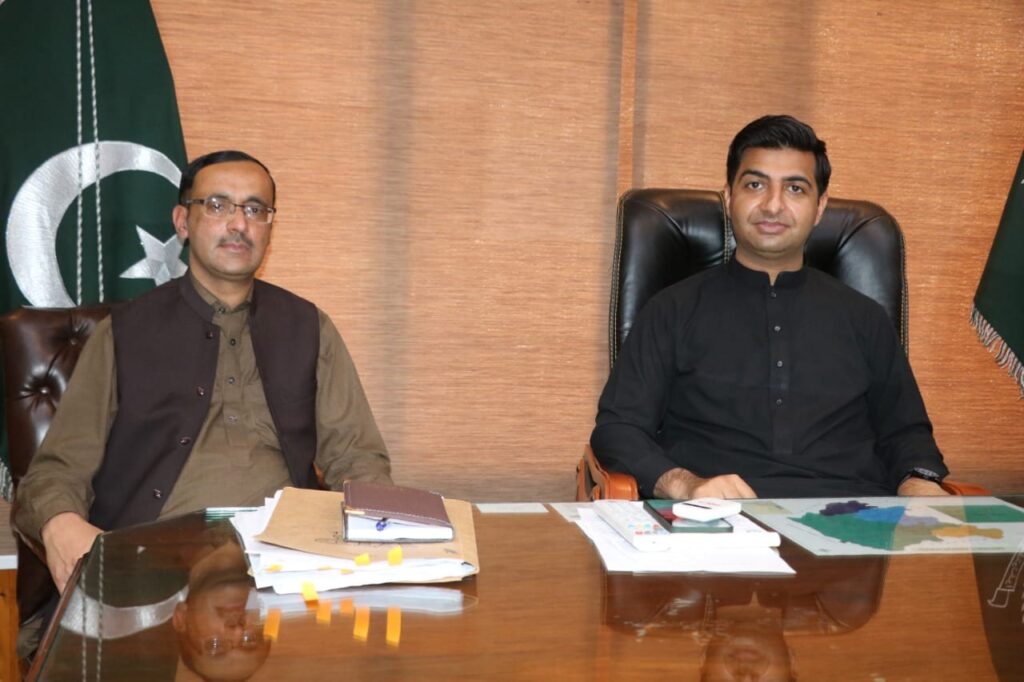 Named 'Mangal', this stream of clean water flows for twelve months of the year in which the water flows more or less but it flows 24 hours a day. Hundreds of villages and settlements from Abbottabad to Haripur around Mangal would benefit from 'Mangal' water. Yes, it has plenty of fish and other aquatic life.
Dilawar Tanoli, a lawyer from Mangal, a coastal village in Sial, is not only outraged over the pollution of Mangal, but has also started a platform to eradicate the pollution and raise awareness among the people. He had an exclusive interview with zameenihaqaiq.com in this regard.
Dilawar Khan Tanoli Advocate says that till two decades ago we used to drink this water of Mangal and the nearby villages used to benefit from the abundance of fish but in recent times not only dirt has increased here but also people are illegally fishing. That is, fish are caught using electricity, dynamite and chemicals, and fish are being genocide, while other organisms are also affected.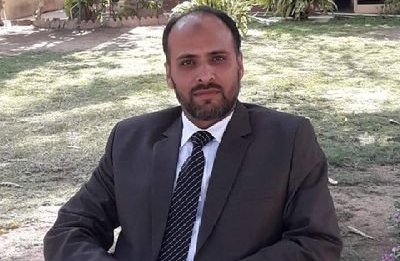 He said that this explosive and chemical mixed water would later cause death of aquatic life and make the water dangerous for drinking. Advocate Dilawar Tanoli said that such fishing is punishable by 6 months imprisonment but the Fisheries Department Despite the attention, the dream is enjoying the rabbit and human lives are at stake here along with the fish.
He said that Mangal emerges from the mountains of Abbottabad and passes through the suburbs of Hussainiyan, Ziarat Meera, Charach Bahali, Sial, Jankiari, Barut, Sherbai, Shaheedabad, Tandra and joins Lake Tarbala. Travels more than 50 kilometers.
Dilawar Tanoli Advocate has formed the Environmental Protection Society, the main objective of which is to protect the water of Mangal from pollution and to include the influential people of the villages on the banks of Mangal in this organization. So that they can play a role in this mission.
Dilawar Tanoli Advocate told zameenihaqaiq.com that Mangal's water includes waste from Ayub Medical Complex and other private hospitals, poultry industry chemicals and sewage, sewage from some areas but the Khyber Pakhtunkhwa government's Environmental Protection Agency has powers. Despite not taking action.
Regarding the inclusion of waste and chemicals of Abbottabad hospitals in the water of 'Mangal', Dr. Omar Farooq, Dean of Ayub Teaching Hospital, said that according to the policy, the waste of our hospital is disposed of at Silhad. Not joining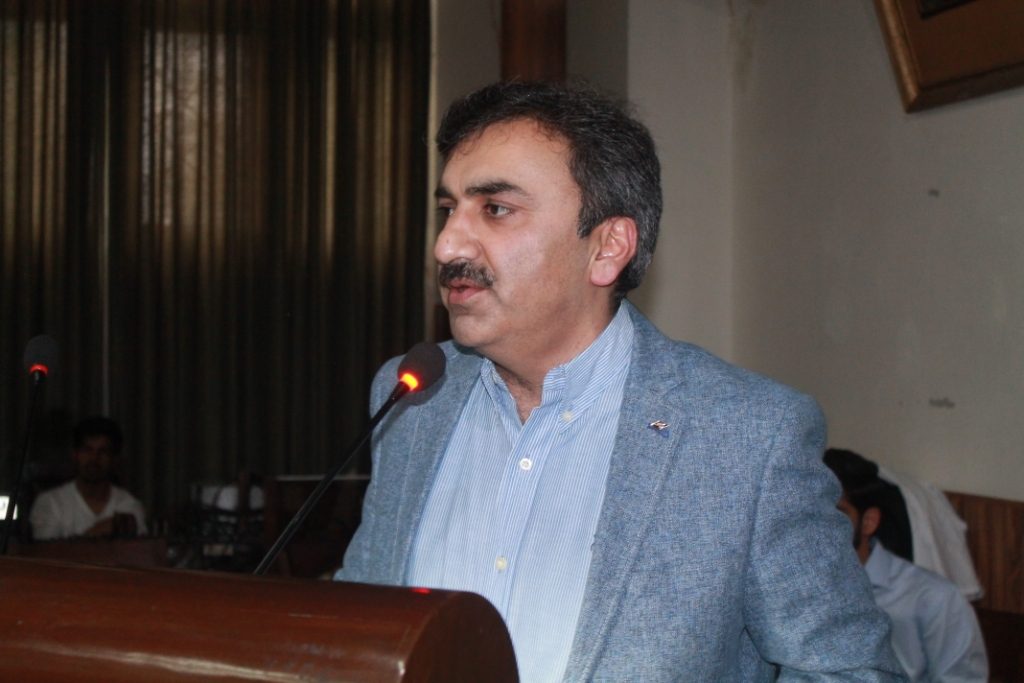 When this journalist shared a picture of dumping of waste with Dr. Umar Farooq, he raised the question that it is your policy to dispose of waste in Silad and if only the waste disposal staff throws the nearest place for their convenience, he will ask you. He will not do it by asking.
Assuring a departmental inquiry into the situation, Dr Omar Farooq said that if this happened, action would be taken against the concerned staff. However, there was a possibility that someone else was throwing waste here.he Appreciated the process of raising environmental issues.
It flows through the green valleys of the three districts and the rocky mountains of the three districts. It flows a little further and becomes part of Lake Tarbela at Beer.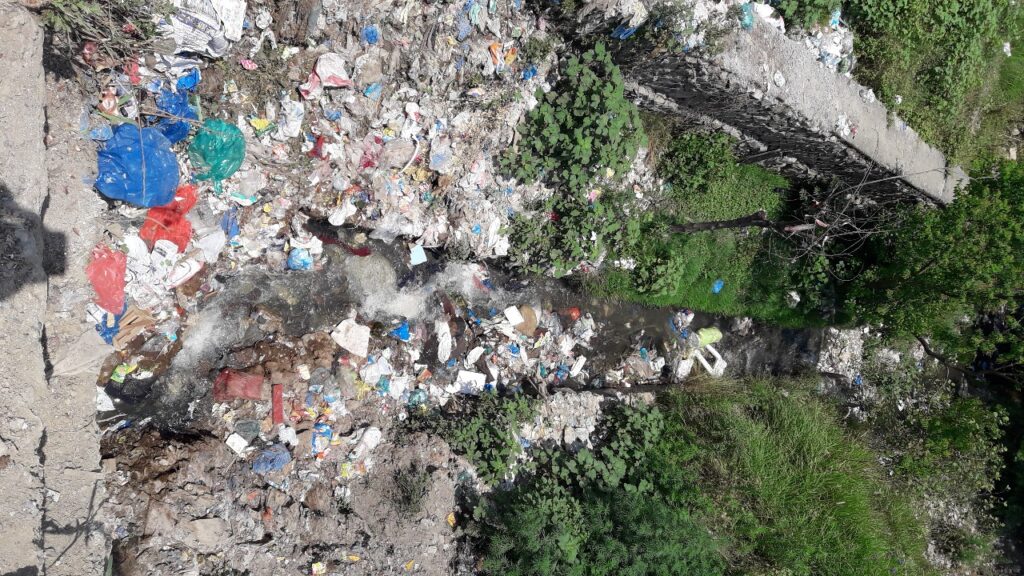 Zulfiqar Ali, a local, said that there are watermills in the water of Mangal, called Jindar in local hindko language, which are natural mills for grinding maize and wheat, which are dependent on water. Workers and customers who wait hours to grind flour are also exposed to the same contaminated water.
Apart from poultry farms, the trend of wastage of food items is also towards Mangal and other rain gutters, mainly due to ignorance and silence of the concerned government agencies here. The campaign was underway, but it has largely stalled since the Forest Department's action.
He said that if the agencies working at the provincial level and the Fisheries Department pay attention to the elimination of pollution, its natural source of clean water could be saved. He said that people are now occupying the lands around Mangal, but it is fair to say that every illegal act is being experienced on this Mangal.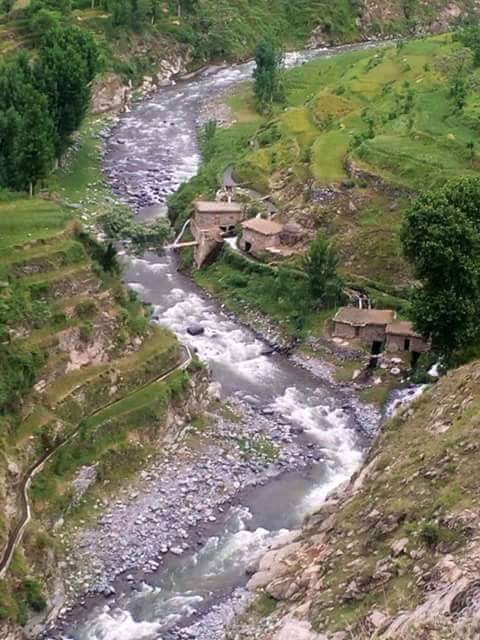 When he was asked about the hill of 'Mangal' and a part of the area called which is called Sodi Mangal, there were nests of wild pigeons on the mountains near the water which are not visible nowadays. Ali said the pigeon nests were hundreds of years old and people used to catch pigeons from here and take them to paralysis patients.
He said that the reason for the departure of pigeons was not water pollution but poaching. Every third day, someone would pick up a gun and sit in front of their nests. Poachers systematically hunted wild pigeons. Of genocide. The surviving pigeons fled in fear after a landslide in the mountain in the 2005 earthquake.
When the residents of the area were asked why they do not take the path of protest when they are so worried about the pollution of 'Mangal' water, why they did not take to the streets, the majority said that it is a common issue of hundreds of villages That is why the people of a single village do not go out for it, but now it has been decided that these issues will be highlighted until the concerned authorities take action.