Saidu Sharif (Zameeni Haqaiq)
The Livestock and Dairy Development (Ext) Department Swat Khyber Pakhtunkhwa in collaboration with Uvas Lahore organized capacity building training for livestock farmers, under Prime Minister Initiative Project Feedlot Fattening (FLF) at veterinary hospital Swat.
During the session experts from Uvas Lahore trained the farmers about best and modern techniques for feedlot fattening, disease management and better husbandry practices to get good quality meat from their animals.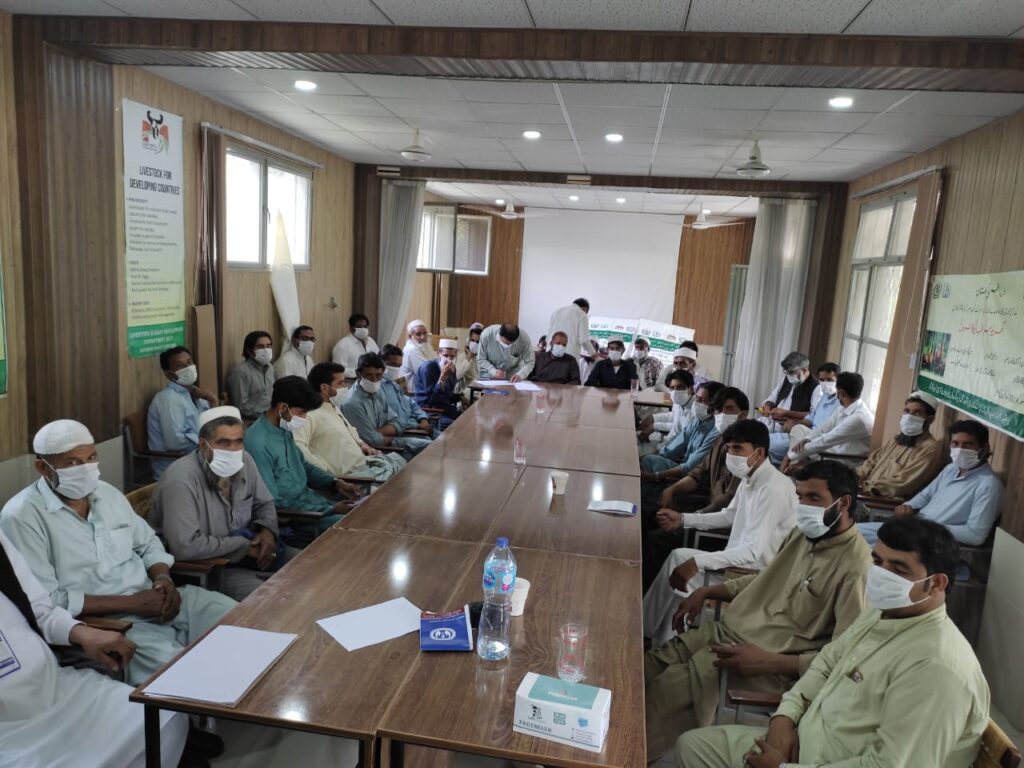 The closing ceremony of three days training program held at District veterinary Hospital Saidu Sahrif Swat. Dr. Qazi Zia Ur Rehman Project Director FLF, Dr Aftab Ahmed Incharge Backyard Poultry Project (BYP), Dr. Abbas Ali Incharge Save The Calve (STC) KP, Dr Sarbiland Khan District Director Livestock Swat, Progress Officer ADP & PSDP, Dr. Sardar Ali and focal person FLF Dr. Rashid Iqbal were present in the ceremony.
PS to Minister Agriculture Livestock Fisheries & Cooperatives KPK, Ihsan Ullah Khan also graced the event as chief guest. After the training session more than 60 farmers were awarded with training certificates and subsidy cheques under Prime Minister's Initiative for Calf Feedlot fattening.
Addressing to the ceremony Dr. Qazi Zia Ur Rehman said that, traditional system of meat production and marketing are no longer able to meet this growing demand of quality meat. The most pragmatic solution to meet the growing demand of meat and meat products is to increase the productivity of existing animal resources.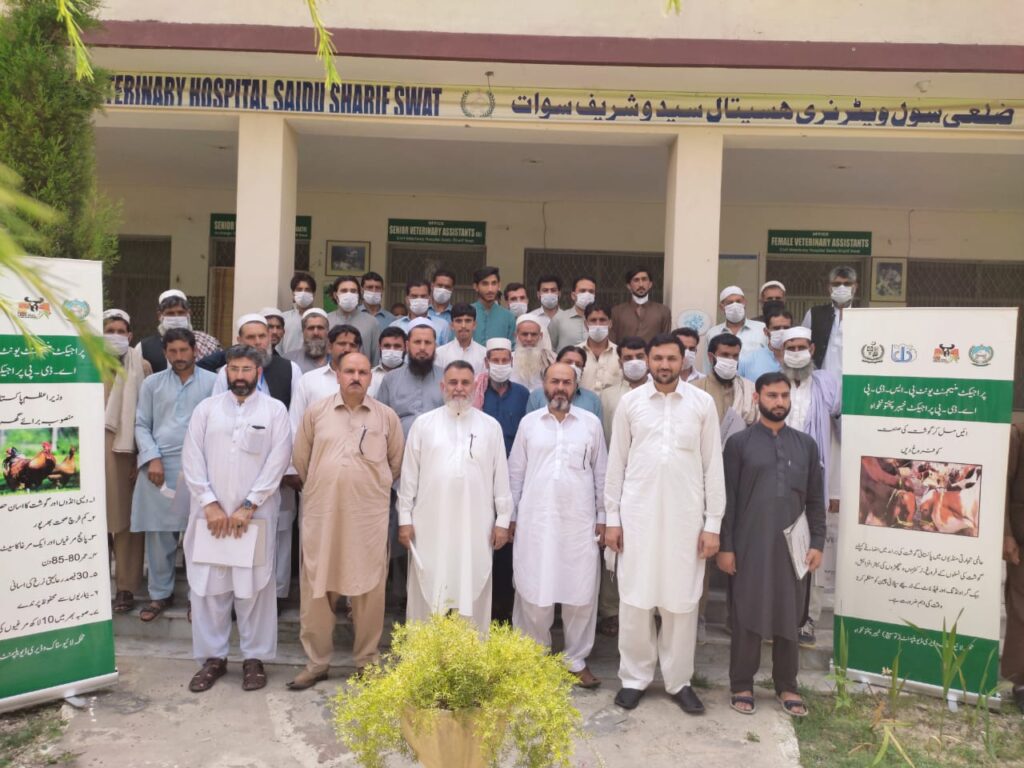 Dairy calves as by-product of dairy industry have potential source of quality beef production. Feedlot fattening could result in quantum leap in meat production and within a short span of 90-100 days the carcass weight can practically be doubled under this system. He expressed the hope that people would get maximum benefit from the scheme aimed to materialize the vision of the Prime Minister for economic well-being of the poor.