D I Khan, Mansehra (Zameeni Haqaiq)Community Welfare organization Muslim Aid distributed sacrificial meat to 1,500 deserving families in Dera Ismail Khan and Mansehra, giving priority to the poor and the needy in remote areas.
The process of distributing sacrificial meat in collaboration with Muslim Aid Pakistan was also appreciated by the local people, dignitaries from different walks of life and Federal Minister Ali Amin Gandapur and Parliamentary Secretary for Economic Affairs Division Sheikh Muhammad Yaqoob.
The first phase of Muslim Aid Pakistan's distribution of sacrificial meat to the deserving was in Dera Ismail Khan where representatives of Ali Amin Gandapur and Sheikh Muhammad Yaqoob also gave their full support to the welfare organization. Of patronage.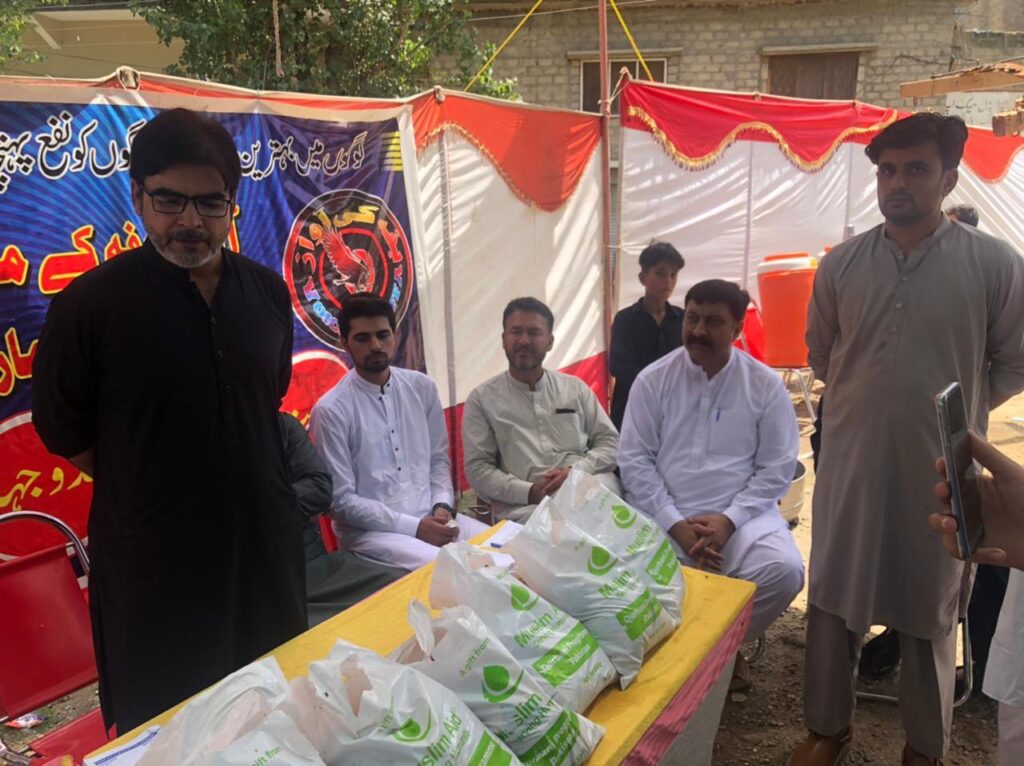 WAPDA focal person Sanaullah Shah Ilyas Kaka Shah, PTI leaders Nizamuddin Khan and Shafiq Leghari were also present on the occasion.
In a special message for the occasion, Parliamentary Secretary for Economic Affairs Division Sheikh Muhammad Yaqoob lauded the spirit of humanitarian service and said that on Eid-ul-Adha, not only meat was distributed to the poor but also has win the hearts of all.
The second phase of distribution of sacrificial meat took place in Mansehra where Dr. Muhammad Asif, Country Director, Muslim Aid Pakistan, was present and supervised the delivery of sacrificial meat to the deserving people and distributed the meat with his own hands.
In Mansehra, Muslim Aid delivered sacrificial meat to the deserving people of the adjoining villages including SOS Dhodial, Buffa, Madsiriyan, Khalade, Chinia Ghazi Kot, Phulda. Program Coordinator Babar Ali delivered the meat himself.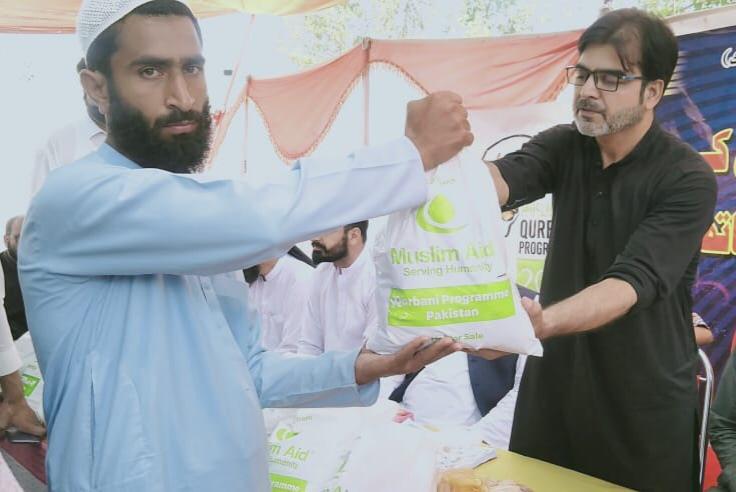 Addressing the function, Dr. Asif, Country Director, Muslim Aid Pakistan, said, "Our slogan is 'Water For all'. Therefore, we reach out to the deserving people, but we help the deserving people without any discrimination. Is a priority.
He appreciated the cooperation of the local people and said that although we have reached out to the deserving but the local people with the spirit of service to the people have also contributed a lot and the prayers of the poor and needy are enough for us. So consider our mission complete.
On this occasion, referring to the earthquake in Balakot, he said that this is not the first time that we have been working in Mansehra since 2005 and we will continue to reach wherever the welfare goals are seen.
On this occasion, social and political personality Sajid Hussain Tanoli praised Muslim Aid Pakistan and also appreciated the spirit of the local team of Buffa. He said that volunteer service is the real beauty of life.
Sajid Hussain Tanoli said that we are fortunate that after the earthquake Muslim Aid Pakistan did record work in Mansehra, provided water to 148 schools, installed 3500 hand pumps, installed 5 water filtration plants and also benefited 533 million people in 21 districts of Pakistan. ۔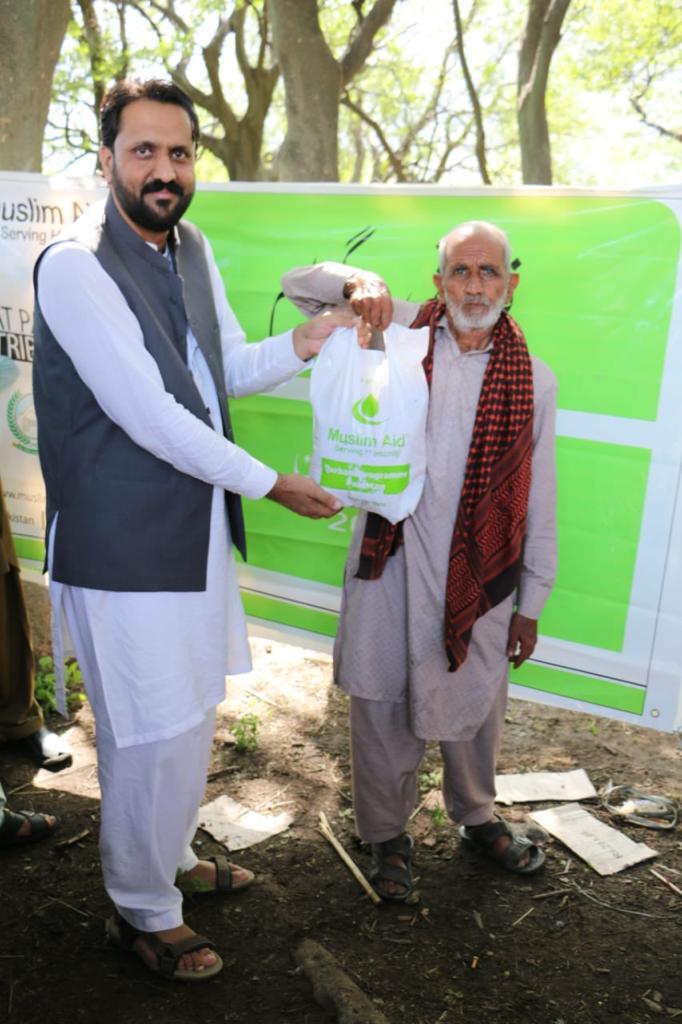 Director SOS Dhodial Bushra Bibi said that I especially thank Dr. Asif, Country Director, Muslim Aid Pakistan and Sajid Hussain Tanoli, Special Assistant for Social Affairs, for remembering the poor of these backward areas in his sacrifice.
When people in both of them like to live with their families, in these precious days of Eid, these gentlemen spent these moments with the poor and needy, People will surely pray to God to reward you for this good deed.
Apart from the deserving people, local people also participated in these events. Atif Ashraf, Haroon, Muhammad Zubair, Ishtiaq Tanoli, Fida Tanoli, Ashraf Gohar and local leaders Qasim Swati, Qasim Gujjar, Phulra and Madsiri also addressed the function.